Ceramic Sanitary Fixtures
Fully automated glazing lines for sanitary ware have been a cornerstone of Nutro's product line since its inception. Nutro's sanitary ware glazing systems are available in models designed to fit various production needs and budgets, with a huge range of configurations and options that- in essence- make each line a custom system.
Nutro provides custom engineered solutions for ceramic glazing requirements worldwide. Nutro systems range from high production sanitary ware and dinnerware glazing lines, to smaller systems designed for a broad array of technical ceramic parts.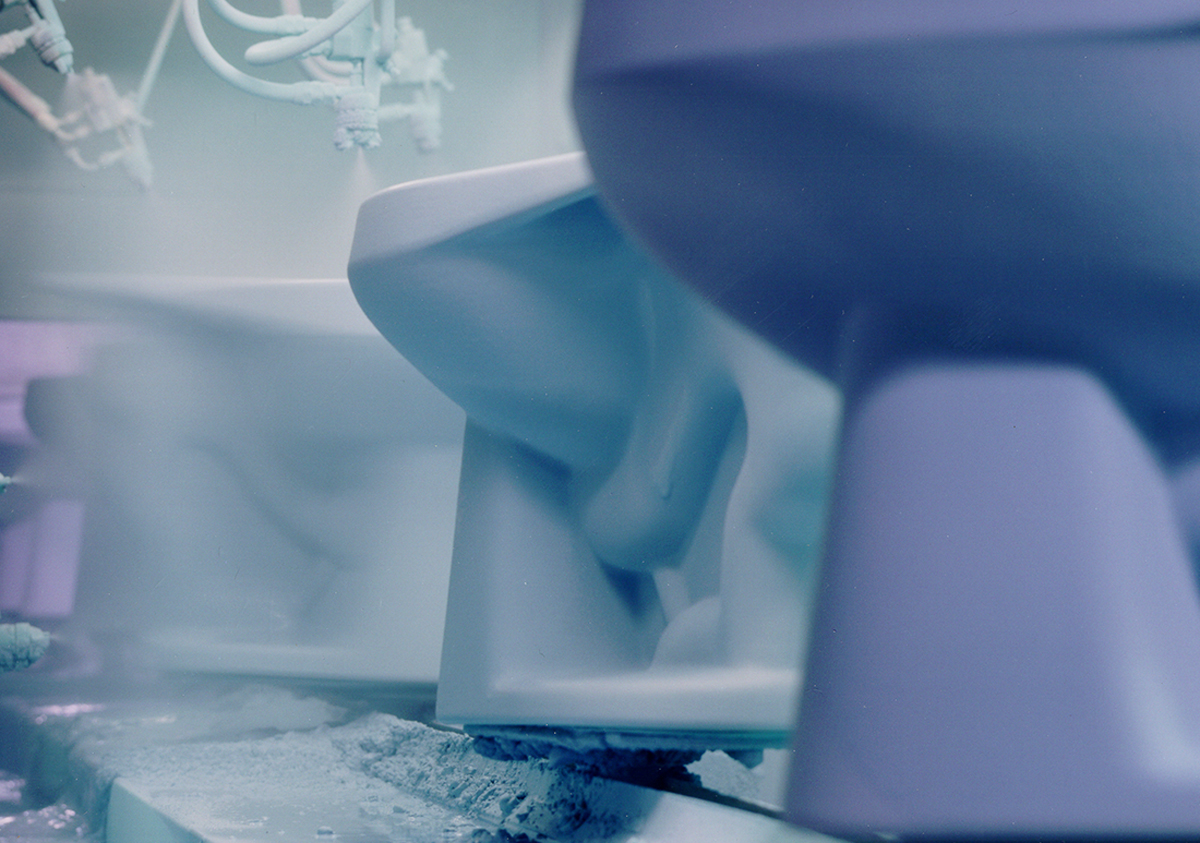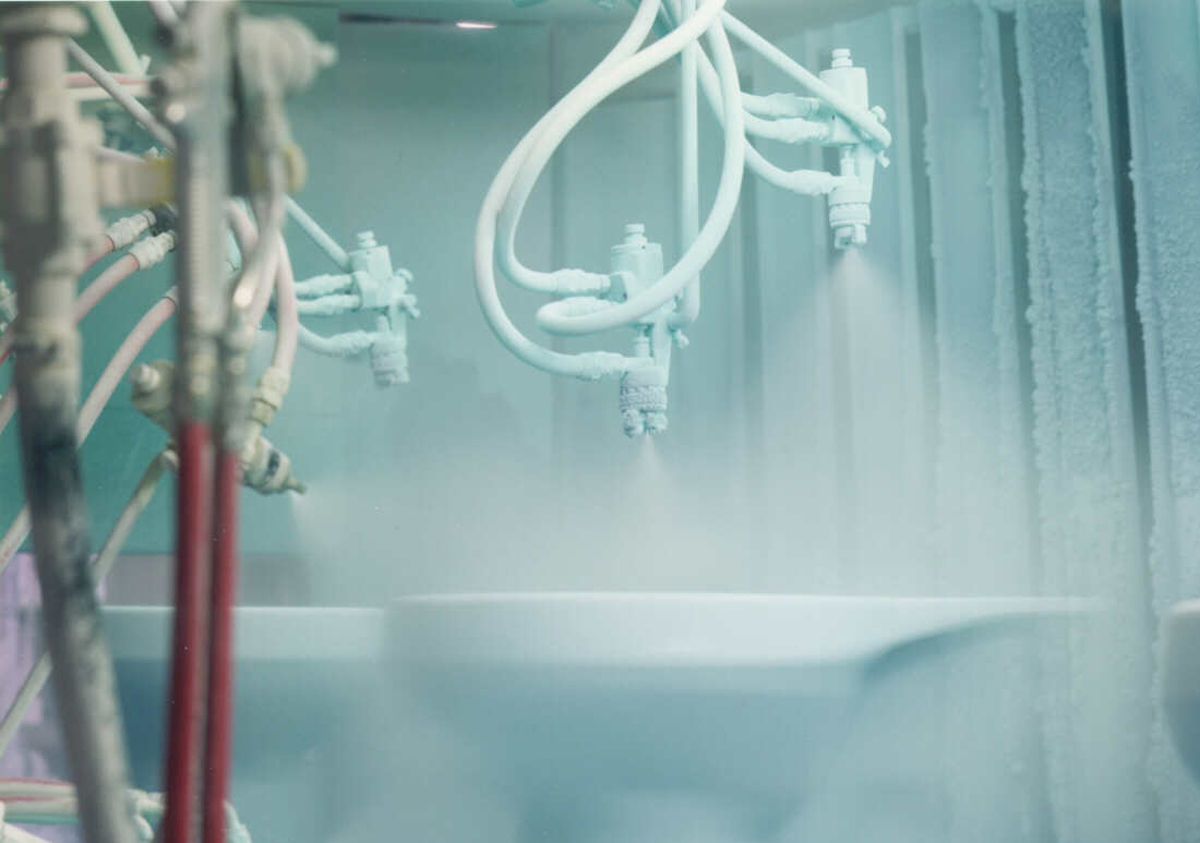 Key Features Ceramic Sanitary Fixtures:
Higher Throughput
Nutro custom-engineered automatic spray stations yield up to 180 bowls per hour, and as many as 360 tanks and covers per hour.
Higher Reclaim Rates
Stainless steel baffles, a moveable reclaim cart, and high efficiency water wash spray booths reduce loss of overspray material.
Reduced Air Pollution
A high efficiency water wash air scrubber helps meet new air pollution control requirements.
Easier Cleaning & Maintenance
The moveable glaze reclaim cart improves access to the working portion of the spray booth, making it easier to clean and maintain.
PLC- Based Controls
Programmable Logic Controllers can store many customized spray programs for different ware shapes and sizes. The easy to use, menu driven console can be operated by workers with little technical training.
Protected Conveyors
The conveyor design provides superior shrouding, minimizing glaze contamination of critical components, extending the life of the system.
Improved Counter Transfer Efficiency
Indexing conveyors with rotation reduces overspray.
Automated Gun Movers
These ensure proper coating of difficult to reach areas: the well hole, under the rim, and siphon tubes.