Nutro has designed high speed, automated spray booths to make painting large, heavy parts simpler for fabricators. One bit of technology that eases the task of painting so many varied parts without tremendous paint waste is a scanning laser system which uses multiple lasers to scan incoming parts and measure their dimensions on-the-fly. This part profile information is analyzed and converted to data that controls reciprocating guns so that each gun triggers precisely when needed to paint each part that goes by.
This technology not only saves money on over-sprayed paint material, but allows the system to operate more efficiently. Less overspray increases the efficiency of the spray booth by extending filter lifetime, reducing spray gun tip wear, and reduces the downtime for cleaning and maintenance as nuisance paint builds up.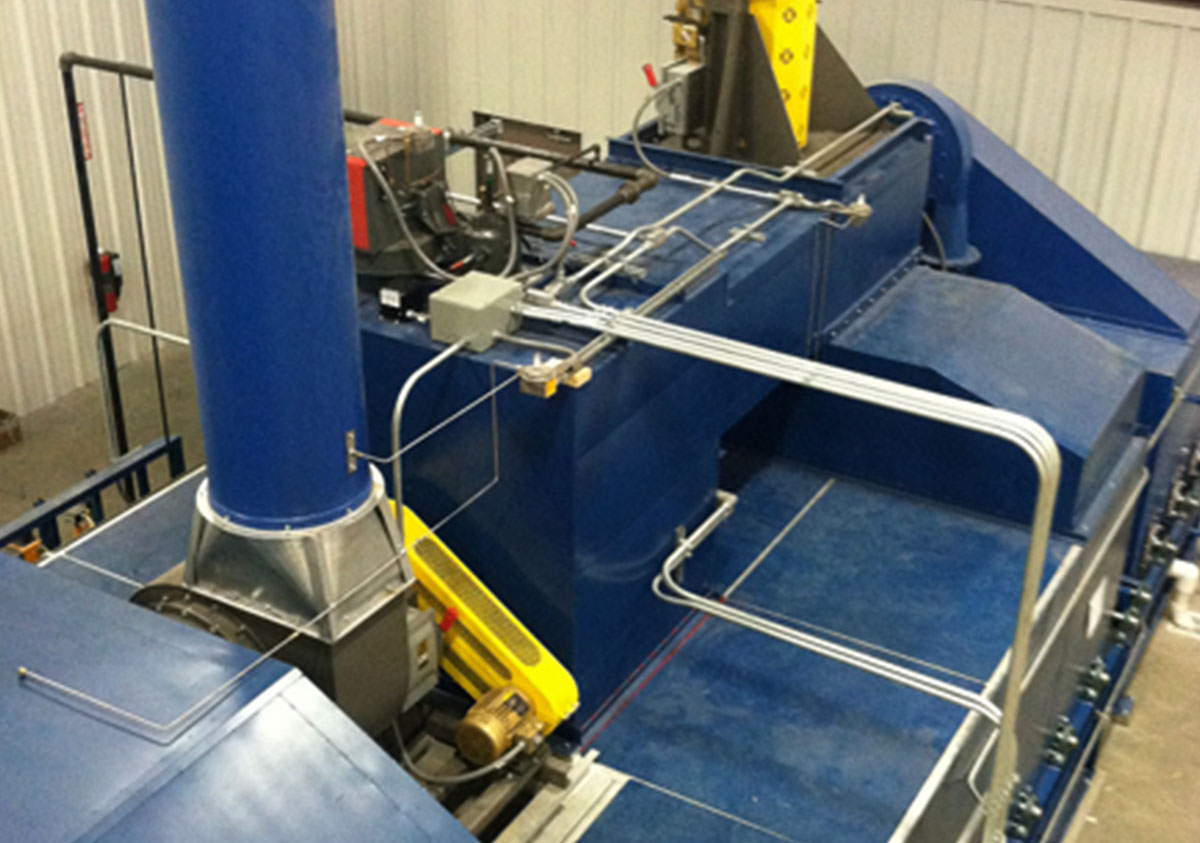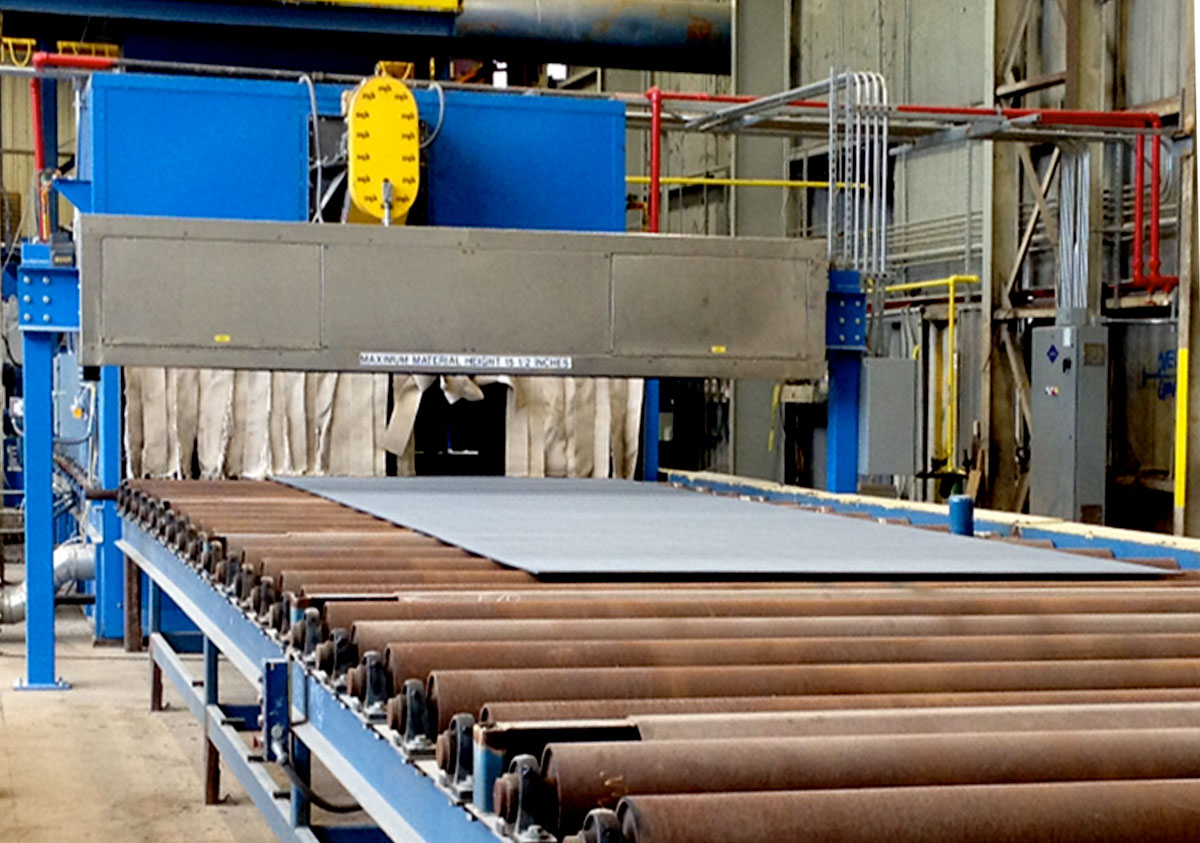 Part Scanner
Develops a 3D model in the parts tracking arrays that precisely monitors height and length of the product. This allows Nutro systems to precisely control gun trigger points and automatically adjust height of spray guns to compensate for a height difference of 24".
Air Blow Off
High pressure air knives remove moisture prior to entering preheat oven
Pre Heat Oven
"On Demand" system means the oven only goes to high fire when the part scanner senses product. Top Burner Box and bottom line burner work simultaneously to effectively heat product evenly.
Spray Booth
Push | pull designed to maintain a minimum of 150 FPM airflow across the product, NFPA 33 compliant. Automatic compensation of fan speed using electronic pressure differentials. Designed for intrinsically safe applications.
Top| Bottom Smart Reciprocators
Proven design that has been utilized for the past six years. Located outside the spray booth and are equipped with an overspray belt that protects the internals from overspray. Nutro Smart Reciprocators optimize all aspects of motion control and gun triggering resulting in reduced paint consumption.
Vertical Gun Adjustment
Automatically moves spray guns to maintain spray gun part distance for different part profiles. Servo controlled.
Cure Oven
Class A design for solvent removal. Up to 500°F operating temperature. Controlled shutdown limits fan and oven exposure to excessive heat.
Controls
Control cabinets designed to IEC Standards. Modular control system architecture using Allen-Bradley or Siemens distributed I/O networks with the most current automation products. Using the latest components ensures long term product support and availability.